If you've been in an accident, Collision Craft Auto Body Repair is ready to erase the damage and get your vehicle back on the road like nothing happened. Our skilled technicians can help drivers in Westmont, Hinsdale, Downers Grove, Darien, and DuPage County, IL have everything required to repair accident damages big and small. From door panel damage to crushed bumpers and even frame misalignments, we'll help you put your accident behind you.
Our capabilities extend not only to all types of collision repair, but across makes and models, as well. We even specialize in luxury vehicles. Whether you drive in or arrive by tow truck, we're ready to get to work on collision repairs.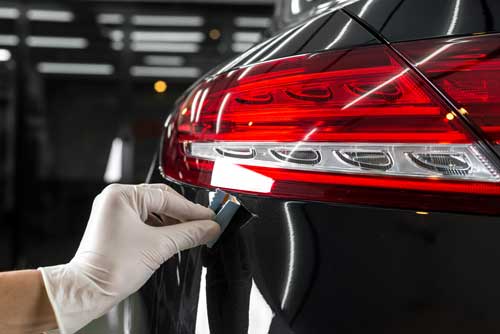 Panel Repair:
Panel damage can range from dents and abrasions to complete damage that requires a brand-new panel. Whatever the extent of your panel damage, our technicians can fix it. Our equipment allows us to erase dents, fix scratches and blemishes, and replace totaled panels with new ones that are painted and installed flawlessly.
Bumpers:
From misaligned bumpers to cracked, crushed and missing bumpers, we can repair your front and rear fenders to a like-new condition. We take the time to ensure your bumpers are aligned and that any components underneath are in good condition.
Frame Straightening:
Our collision center utilizes a Kansas Jack Frame and Unibody Alignment Machine to realign a warped frame after an accident. We measure with precision to ensure perfect frame alignment for a good foundation.
Automotive Painting:
We use a computerized paint-matching system to identify the exact color of your vehicle's paint job. Then, we paint any repairs or new bumpers or panels to match exactly, for flawless results that erase any damage of a collision. We can even handle custom auto paint jobs!
Schedule an appointment with our collision repair center in Westmont, IL by contacting us at 630-968-6700 today. Collision Craft Auto Body Repair will return your vehicle to you looking like new with our auto body services and paintless dent repair work.